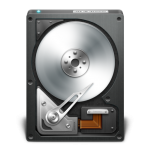 QUALIFICATIONS:
Basic capacity in using power and hand tools such as drills and screwdrivers.
Physical capacity to be able to push, pull, or lift product weighing 125 lb. repeatedly.
Solid understanding of computers and associated hardware a plus
Familiarization with Processor Generations and Hard Drive / Solid State Capacities a plus
Brand knowledge and ability to value assess computer components is a plus
Prior experience/knowledge in building PCs, customizing laptops, and OS installation is a plus
CERTIFICATES/EDUCATION:
High School Diploma / GED required
Prior experience in computer or electronics sales prefered but not required
Computer Electronics certification/education prefered but not required
A+ Certification prefered but not required
SKILLS:
Sort laptops and desktops based on physical condition and processor generation/type for testing.
Navigate a computer BIOS
Replace computer components like RAM, HDD, SSD, DVDRW, or Power Supply.
Visual Grade product according to standards
Perform other duties as assigned.
Preform osite software and basic computer repair.
Customer Interaction and services skills.
No Phone Calls
Job Code:
60
Closing On: Closing On:
Tuesday, 24th January 2023
Department:
Technical
Shift:
Monday-Friday 9 a.m.-5 p.m.
Location:
Columbus, Ohio
West Columbus
3854 Fisher Rd
Job Type:
Full Time
Education:
High School
Pay Rate:
$10-$16 hr