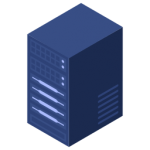 Accurate IT Services is looking for an E-commerce & B2B Sales Associate for IT/electronic equipment. The qualified candidate will have previous sales experience. Applicant must have a strong work ethic and good teamwork skills but also able to work independently. Experience in Retail, IT, IT sales, or IT support is ideal.
PRIMARY RESPONSIBILITIES
Present and sell company products through online platforms.
Manage sellable inventory.
Creative ability to market products online.
Maintain a high level of self-motivation and autonomy.
Exude professionalism and a positive attitude.
Other duties as assigned.
KNOWLEDGE AND SKILL REQUIREMENTS
High School Diploma / GED required.
Intermediate computer and equipment knowledge.
Familiarity with enterprise networking equipment helpful.
Previous experience selling items online preferred (Amazon, eBay, Facebook).
Shopify & WooCommerce experience a bonus but not required.
No Phone Calls
Job Code:
IT01
Closing On: Closing On:
Monday, 24th July 2023
Department:
Office Staff
Shift:
Monday-Friday 9 a.m.-5 p.m.
Location:
Columbus, Ohio
West Columbus
3854 Fisher Rd
Job Type:
Full Time
Education:
High School
Pay Rate:
$15-$18 hr