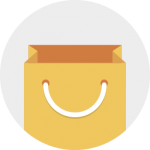 BENEFITS
Work with and learn about all types of technology equipment such as computers, parts, networking, and home electronics.
Selling without direct customer contact.
Easy going atmosphere.
PRIMARY RESPONSIBILITIES
Present and sell company products through online platforms.
Maintain positive feedback through accurate online posting.
Manage sellable inventory.
Maintain high level of professionalism.
Accurately and professionally display sales items.
Other duties as assigned.
KNOWLEDGE AND SKILL REQUIREMENTS
Basic reading, writing, and arithmetic skills required. This is normally acquired through a high school diploma or equivalent.
Maintain a professional appearance and provide a positive company image to the public.
Basic to intermediate computer and equipment knowledge.
Previous experience selling items online is helpful.
Prior employment with Best Buy, Micro Center or other electronics retail is helpful.
WORKING CONDITIONS
Working conditions are normal for a warehouse environment. Applicant must possess the ability to lift up to 75lbs.
No Phone Calls
Walk in Applications Accepted
Job Code:
55
Closing On: Closing On:
Tuesday, 8th August 2023
Department:
Online Sales
Shift:
Monday-Friday 9 a.m.-5 p.m.
Location:
Columbus, Ohio
West Columbus
3854 Fisher Rd
Job Type:
Full Time
Education:
High School
Pay Rate:
$12-$16 hr