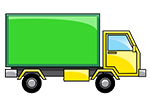 Website AITrecycling up to $20 /hr
PRIMARY RESPONSIBILITIES
Package finished product for shipping (shrink wrapping, boxing, labeling, Cleaning)
Stage finished product for loading
Load finished product onto truck
Unload raw materials from truck
Move raw materials to warehouse storage
Test, sort, dismantle, and process inventory
Responsible for quality control of company product
Operate within standard operating procedures (SOPs)
Operate forklifts (upon approval)
Perform preventive maintenance (PMs) on forklift
Maintain housekeeping of warehouse and surrounding area
Turn off and lock out equipment when not in use
Check in equipment received in warehouse according to company procedure
Adhere to all company policies and procedures
Other general warehouse duties as assigned
DRIVING/CUSTOMER SERVICE
Operate company vehicles and assist other drivers on pickup/deliveries
Service and/or report needed service on company vehicles
Maintain professional appearance
Maintain high level of customer service and professionalism
Other general transportation duties as assigned
Drive vehicles according to local, state, and federal laws, regulations, and guidelines
KNOWLEDGE AND SKILL REQUIREMENTS
Basic reading, writing, and arithmetic skills required. This is normally acquired through a high school diploma or equivalent.
Manual dexterity required for operating machinery.
Ability to lift up to 75 pounds required.
Must have clean driving record & background check.
Must pass Department of Transportation (DOT) physical.
Willingness for background check and drug screening.
WORKING CONDITIONS
Working conditions are normal for a manufacturing environment. Work involves frequent lifting of materials and product up to 75 pounds. Machinery operation requires the use of safety equipment to include but not limited to; eye safety glasses, hearing protectors, work boots, and hardhats.
Shifts: M-F 9-5/M-Thurs 7-5/ Tue-F 7-5 (Need flexible schedule for all possible shifts)
No Phone Calls
Walk in Applications Accepted
Job Code:
97
Closing On: Closing On:
Monday, 2nd October 2023
Department:
Warehouse
Shift:
M-F 9-5, M-Thurs 7-5, Tue.-F 7-5
Location:
Columbus, Ohio
West Columbus
3854 Fisher Rd
Job Type:
Full Time
Education:
High School
Pay Rate:
$18-$20 hr