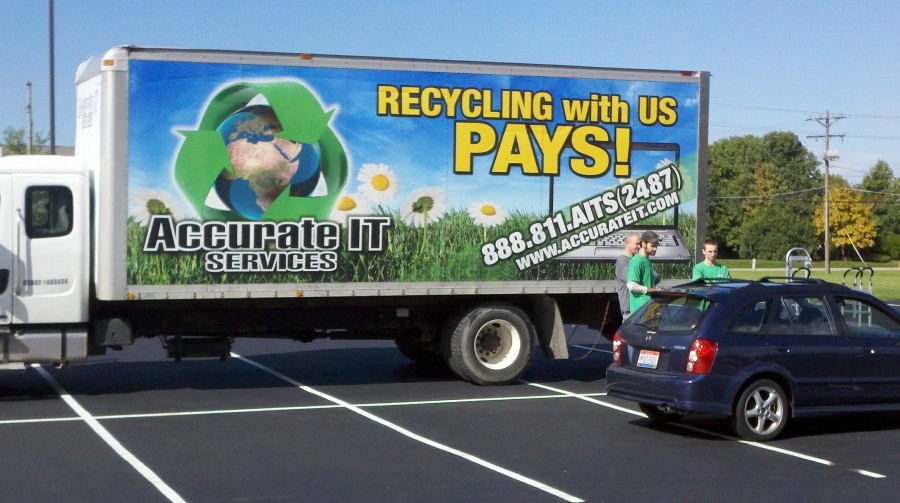 Recently, Accurate IT Services and Columbus Ohio's premier green promoter Big Green Head have begun a partnership which will provide community recycling events throughout Columbus and its surrounding communities throughout the Spring, Summer, and Fall of 2012.
Big Green Head is an organization dedicated to changing common misconceptions about "going green." They focus on promoting their mission that even small steps can be taken to create big differences in the environment. On top of educating the public about going green, they promote green events throughout the Central Ohio region.
Accurate IT Services will collect e-waste like computers, monitors, cell phones, and IT scrap for free. There will also be TV recycling for $15/unit. Current dates set up for the collection of e-waste are Thomas Worthington High School on 5/19 and City of Powell on 9/29.