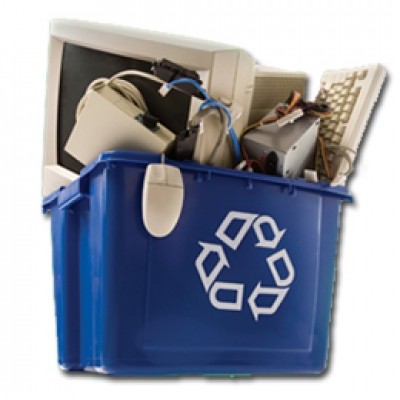 This past weekend, Accurate IT Services partnered with Big Green Head, the premier local 'Green' promoter, to host an Electronics Recycling Drive at Our Lady of Bethlehem Church in Columbus, Ohio.
This E-Waste Drop-Off Day was a part of the Accurate IT and Big Green Head year long E-Waste Drop-Off program, offering free electronics recycling events throughout Columbus Ohio.
Our Lady of Bethlehem's successful e-waste recycling drive collected a total of 8424 lbs and diverted 34 CRT TVs from local landfills!