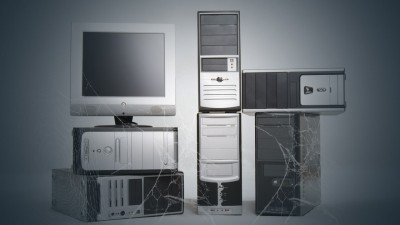 From: Allison Winter, ENN
"We all have managed to stockpile an old computer or two, maybe a couple of corded phones or even a two hundred pound TV set from 1985 that you simply don't know what to do with. As your electronic waste, or e-waste accumulates in your garage collecting dust you decide it's finally time to take action. You can either take everything to your local recycling facility, which is half an hour away and only open for two hours on the first Saturday of the month or you can throw the pieces out with your trash.
You know throwing the e-waste away is not the proper way to dispose of your outdated technology, but the convenient solution would be to cross your fingers and hope the garbage truck takes the pieces one by one.
Even though awareness about electronics recycling and available recycling locations is increasing, according to a study released from the Consumer Electronics Association (CEA), consumers still say convenience is a determining factor as to whether or not they recycle their electronic waste.
According to the CE Recycling and Reuse 2012 Edition study, six in ten consumer electronic owners removed at least one device from their homes in the last year, with 48% donating the device for reuse and 26% choosing to recycle. The other twelve percent put their electronic devices in the trash citing that it was the most convenient option. Convenience can take into account time, resources, and cost, which plays heavily on how consumers decide to get rid of waste.