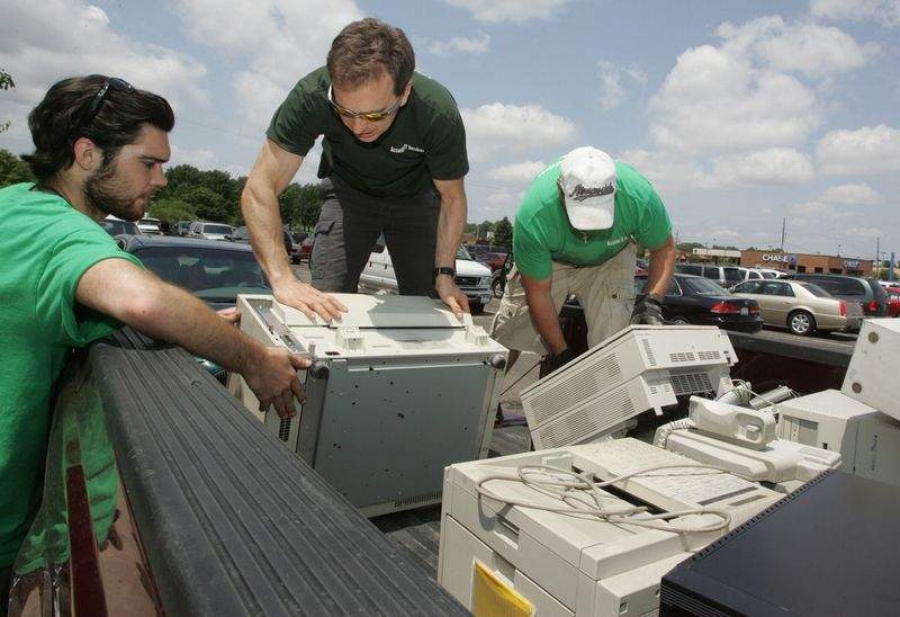 Tabitha Clark – Marion Star
MARION – While many people have opinions about the junk that is shown on television today, few understand the junk inside a television can be dangerous if not disposed of properly.
That's why the Delaware Knox Marion Morrow Solid Waste District is sponsoring a TV and electronics recycling day from 9 a.m. to 1 p.m. Saturday at the Marion County Fairgrounds.
"We're mainly collecting televisions," said Angie Carbetta of the Marion County Recycling and Litter Prevention program. "It is such a problem item to recycle. They cost money to process, and there is nowhere to recycle televisions in Marion."
There will be a $10 fee at the drop-off to recycle televisions. There is no charge for other electronics.
While this collection day will take all electronics, it is a special collection to focus on televisions and raise awareness about electronics waste.
Recycling electronics and televisions saves landfill space, keeps toxins out of the environment and recovers precious metals and recyclable plastic, Carbetta said.