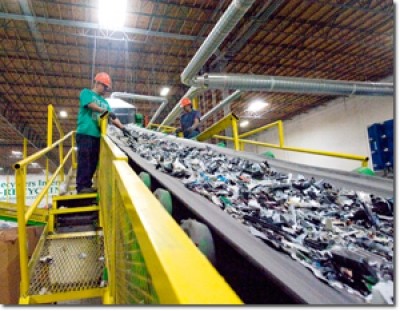 Recycling Today Staff
FEBRUARY 13, 2013
"Restrictions on electronic scrap exports could create up to 42,000 direct and indirect new jobs with a total payroll of more than $1 billion, according to a study commissioned by the Coalition For American Electronics Recycling (CAER).
"The study further documents how growing an industry with the capacity to manage the volume of e-waste generated within our borders could create tens of thousands of good-paying American jobs by promoting investment in our domestic infrastructure," says Steve Skurnac, president of Sims Recycling Solutions and CAER steering committee member.
CAER members include a number of electronics recyclers and affiliated organizations that support the passage of the Responsible Electronics Recycling Act (RERA), legislation designed to promote fair and responsible e-waste trade, according to the CAER. The bill, which will be reintroduced in the current session of Congress, bans the export of certain types of unprocessed and nonworking electronics and e-waste from the U.S. to developing countries. Fair trade in tested, working electronics and processed e-scrap commodities would not be restricted, the group says.