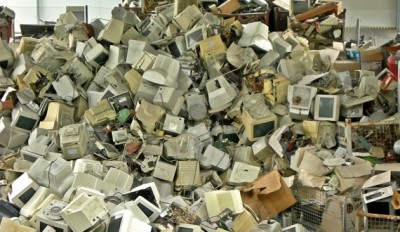 Greg Voakes – Business Insider
"The Internet revolution might have revolutionized how we live and communicate, but it's also had a rather more insidious effect on our environment. Strange as it might sound, our rush to buy new laptops and phones – while chucking our old ones into the trash – has led to a new eco disaster in the making.
Yes, while we all pride ourselves on a commitment to a clean, green planet, our actions say otherwise. Robert Barham of Phone Shop UK says " All those old cell phone chargers you chucked into a bin, the old monitor you just threw away, and the ancient printer that you dumped are all in a landfill somewhere, polluting our planet." Yes, around 14,000,000 junked mobile phones (weighing over 65,000 tonnes) reach our nation's landfills each year – releasing an astounding 80,000 lbs of highly toxic lead.
And if they aren't being buried, polluting our land and water, they'll be sent to a developing nation, where workers will, in unsanitary conditions, risk their health in trying to extract precious materials from your old E-waste – did you know that mobile phones contain high amounts of poisonous elements and materials like chromium, mercury, and arsenic?